Spend Small and Win Big Contest Result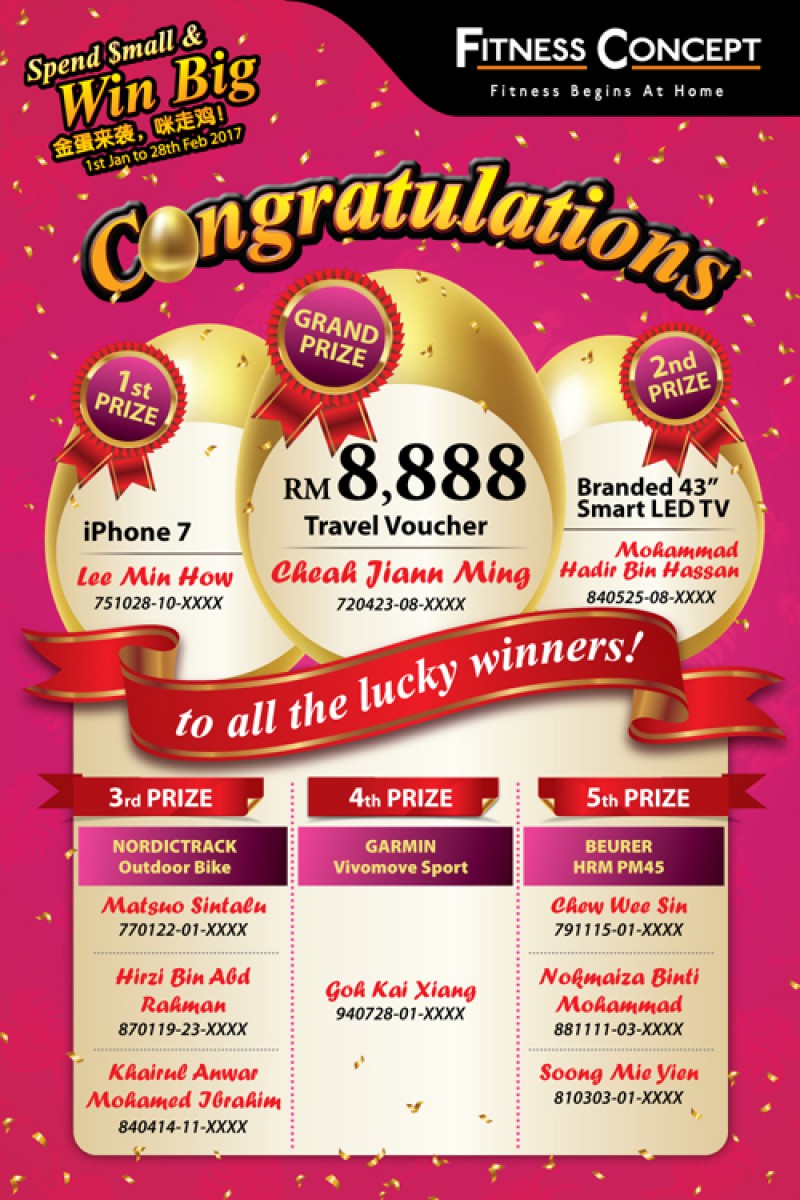 CONGRATULATIONS to our SPEND SMALL & WIN BIG Contest's Lucky Winners !
April 10, 2017 -We would like to thank everyone who participated. Stay tuned for our upcoming contests with exciting prizes to win. Congrats again to all the 364 lucky winners.
All the winners will be notified by sms on the prize collection soon.
All the list of the winner can refer to the attachment below.