Fitness Concept launches Biggest Inspire Fitness showroom in Asia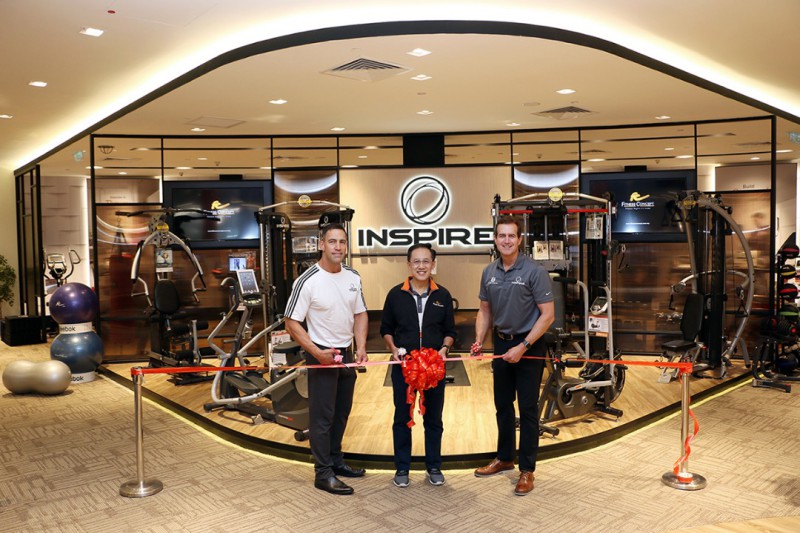 14 OCTOBER 2018 - FITNESS CONCEPT marked its grand launch with a ribbon-cutting ceremony at its newly-renovated FITNESS CONCEPT flagship store at IPC Shopping Centre, Mutiara Damansara led by FITNESS CONCEPT Group Chief Executive Mr Bernard Au Yong, Inspire Fitness Vice President Mr. Fred Hoag and International Sales Director Mr. Dan Binford.
The fitness one-stop store with over 3,000 square feet offers a wide range of health and fitness equipment and accessories from USA, Europe and Asia Pacific and world-renowned brands like Adidas, Reebok, Nordictrack, Proform, Inspire Fitness, Schwinn, Sole, Life Fitness, Cybex and many more.
As Inspire Fitness's largest showcase in Asia, it displays a complete range of its most innovative and unique products such as US's No. 1 Best Selling Functional Trainers, CardioStrider, CrossRowand Bodylift. Inspire Fitness is the first and the only company to offer a Lifetime Warranty on all parts for its gym range to show its commitment for its quality with their products designed and engineered in the USA.
Fitness Concept has received the Inspire Fitness Dealer Award in year 2015 for recognition of excellence in Sales and providing World Class service to customers. Following that, in year 2016, Fitness Concept has received another award for a record of 166% growth, which is the highest sales growth in the world.
Group Chief Executive Mr Bernard said "We are proud to market Inspire Fitness range in Malaysia as the exclusive distributor due to its unique and world class quality exercise equipment. Despite facing various economic challenges along the way, we are optimistic in facing the challenges ahead to maintain sales growth and increase customer's confidence in our products. As the fitness specialist and a 1 stop solution provider, all stores are manned by knowledgeable and well-trained sales consultants to advise customers on the right products to suit their needs, physical health, goals and budget.
Fitness Concept is established since 1983 and was certified as Malaysia's "Largest Fitness Specialist Chain Store" by the Malaysia Book of Records with over 45 stores nationwide. www.fitnessconcept.com.my