FC HOT & COLD RECOVERY MASSAGE GUN
Suitable for deep tissue muscle treatment.
Now Only
MYR340.00
Regular Price
MYR420.00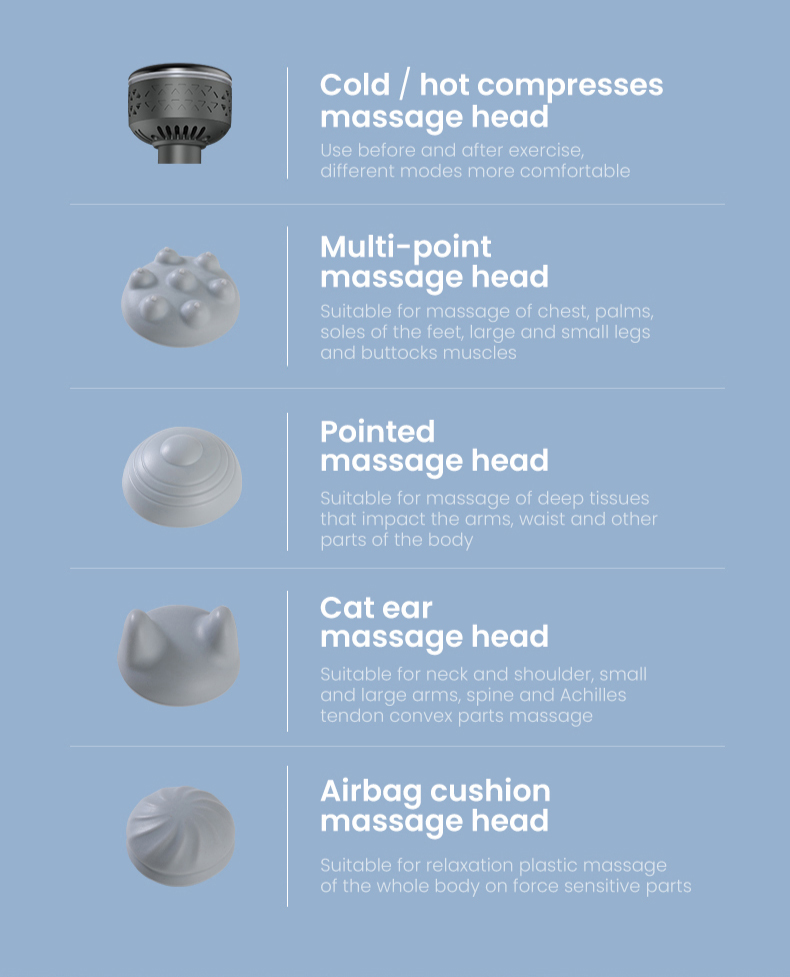 Innovative hot and cold metal massage head, semiconductor cold compress technology,massage gun deep tissue 3s quick cooling, 10-20°C adjustable temperature cold compress, reduce swelling and soreness. Three-speed adjustment, cool like an ice pack, reduces the sensitivity of muscle tissue to soreness, relax strength and reduce swelling. Muscle massage gun 5s fast heat, 35-45°C adjustable temperature hot compress to relieve fatigue and discomfort. Before the fascia relaxes, apply a warm compress to enhance local blood flow. Relieve and protect every muscle group:
Cold/ hot compresses massage head
Use before and after exercise, different modes more comfortable
Multi-point massage head
Suitable for massage of chest, palms, soles of feet, thighs and buttocks muscles.
Pointed massage head
It is suitable for deep-tissue massage that impacts on the arms, waist, etc.
Cat ear massage head
Suitable for neck and shoulders, upper and lower arms, spine and Achilles tendon convex area massage
Airbag buffer massage head
It is suitable for relaxing and shaping massage for stress-sensitive parts.
Quiet and Portable, Percussion massage gun high-power motor, soft sound operation, deep amplitude massage, easily relieve muscle soreness and fatigue, and enjoy every moment comfortably. With a weight of 630g deep tissue massage gun, whether it is at home, in the office, or in fitness, travel, and carry it with you, you can enjoy massage anytime, anywhere.